Opponents: v DC Washington
Competition: Friendly
Date: 12/07/2006
Venue: Robert Francis Kennedy Memorial Stadium, Washington
Score: 0-4
Scorers: n/a
Referee: Alex Prus (USA)
Attendance: 15,223
Comments: The Robert F. Kennedy Memorial Stadium is known as RFK Stadium was originally called D.C. Stadium until renamed in honour of assasinated U.S. Senator Robert Francis Kennedy in 1969. The playing surface is made of Prescription Athletic Turf and is used for both football (soccer) and baseball. Stadium capacity is 56,000. DC United are celebrating there 10th anniversary this season and are probably the most succesful Major League Soccer team ever.
What Celtic Coach Gordon Strachan said after the match to the USA press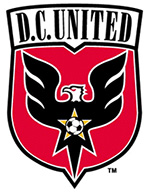 On what the team thought of tonight's game:
"We have not discussed the game with the players - we'll do that tomorrow. We'll sit down and analyze the game."
On each team's performance:
"D.C. United's energy in the second half was excellent, and as long as the game went on, [our] players felt less energy and drained. The coach's feedback is that the players feel very, very ragged and a bit tired, so that's disappointing. We're really disappointed for the Celtic fans that turned up tonight ... they'd like to see their team play a bit better."
On whether the team lacked chances:
"[No]. It's the lethargy really, and the passing. If you can't pass it right you'll never create chances, and if you're lethargic you'll give chances away. If you cure that then hopefully the other things will be cured: the chances and the defending.
The official Web site for DC UNITED.
Read a match report at the Washington Post.
Read a match report at Fox News.
Read a match report at BBC Sports.
Celtic Team
Manager: Gordon Strachan
Scorers: n/a.
Team: David Marshall, Paul Telfer, Gary Caldwell, Steve McManus, Mark Wilson, Neil Lennon (Evander Sno 68), Stilian Petrov (Alan Thompson 80), Jiri Jarosik (Aiden McGeady 69), Sean Maloney (Derek Riordan 83), Kenny Miller , Craig Beattie (Stephen Pearson 46).
Subs unused: Mike McGovern, Adam Virgo, Rocco Quinn, Paul Lawson, Darren O'Dea.
DC United Team
Manager: Peter Nowak
Scorers: Freddy Adu 44, Jamil Walker 57, Bobby Boswell 66, Andy Metcalf 78.
Team: Nick Rimando, Facundo Erpen, Freddy Adu, Christian Gomez, Alecko Eskandarian, John Wilson, Ben Olsen, Joshua Gros, Clyde Simms, Santino Quaranta, Bobby Boswell.
Subs: Ryan McIntosh, David Stokes

, Domenic Mediate, Justin Moose, Rod Dyachenko, Matt Nickell, Stephen deRoux, Devon McTavish, Jamil Walker, Jeff Carroll, Andy Metcalf.