Official Mag and Roster Card
The magazine below was on sale at the stadium with a team roster insert included (shown below magazine). The magazine contains an article on Celtic but is not a programme issued specially for the match.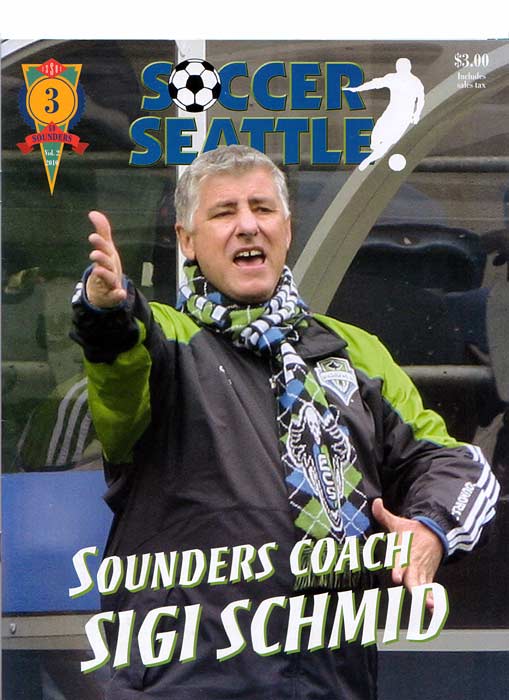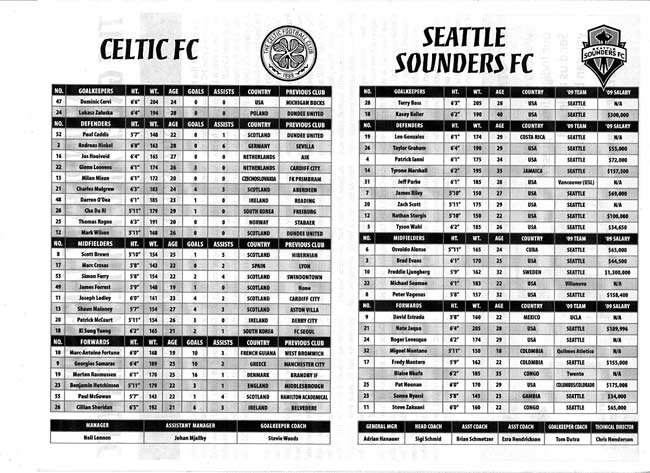 Opponents: vs Seattle Sounders
Competition: Friendly
Date: 18/07/2010
Venue: Qwest Field, Seattle
Score: 2-1
Scorers: Samaras, McCourt
Referee: Paul Ward
Attendance: 45,631
Comments: none.
Celtic Team
Manager: Neil Lennon
Scorers: Samaras 32, McCourt 64
Team: Cervi; Hinkel, Hooiveld, Misun, Caddis; McCourt (Hutchinson 85), Ferry, Ki (Crosas 71), Samaras (Forrest 45); Sheridan (Mulgrew 56), Rasmussen (Fortune 56).
Subs: Zaluska, Wilson, Maloney.
Seattle Team
Manager: Sigi SCHMID
Scorers: David Estrada 66
Team: Boss

, Scott, Marshall (Ianni 74), Graham, Wahl, Nyassi (Zakuani 70), Alonso (Sturgis 60), Vagenas (Noonan 75), Montano (Estrada 64), Nkufo (Levesque 60), Montero (Jennings 30).
Subs: Parke, Rile.